Seasonal & Holiday Party - Items tagged as "Spring decor"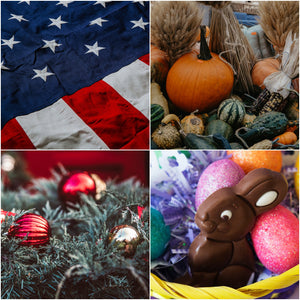 Planning a seasonal or holiday themed party, wedding or shower?
We can help you and your guests feel the festive spirit no matter the season!
We have Halloween, Fall, Christmas, Winter, Spring or Summer Holiday themed decorations to help you put together the perfect seasonal soirée.

Check back often as we add new products as the spirit takes us.